On December 3-5, 2021, Lianda Machine unveiled its new product--IPFQ-10000 high-end intelligent static pressing integrated machine at the 3rd China Quanzhou Intelligent Equipment Expo in 2021, attracting many merchants to stop and negotiate. Now, it's a success!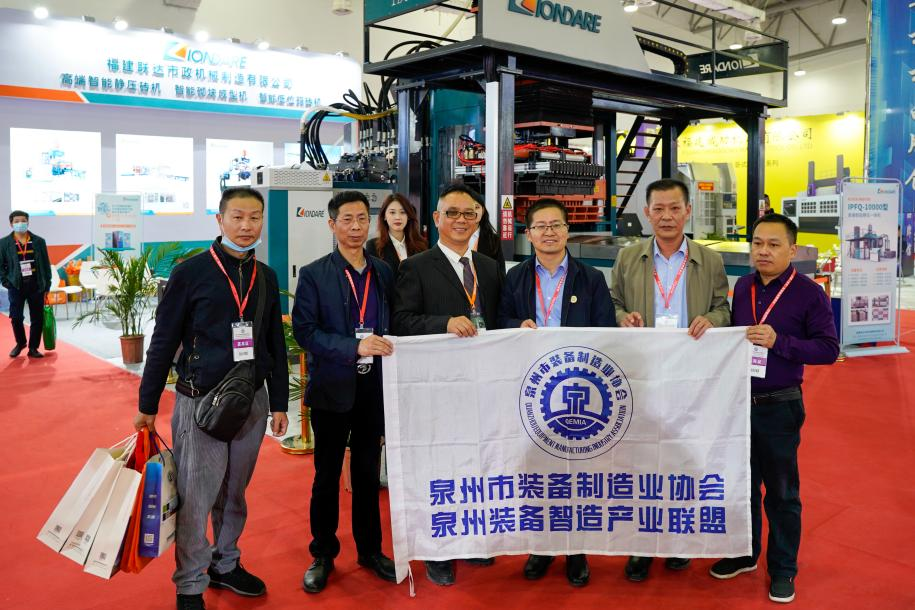 IPFQ-10000 high-end intelligent static pressure integrated machine takes the lead in using servo motor, low noise, low energy consumption, greatly improving the stability and smoothness of equipment operation. Through high-tech research and development and application, the equipment realizes one machine for multiple purposes, can be applied to construction solid waste, silt and mud, wall tiles and floor tiles and other fields, and can also provide cloud services, remote online monitoring operation diagnosis services.
This is the third time that the company participated in the Quanzhou Zhibo Fair, so as to display the company's latest technology research and development achievements and enhance the exchange and cooperation of intelligent hydraulic brick machines. New product deals were also struck, which was quite rewarding.
In the future, the company will continue to increase technology research and development, and constantly explore new directions for intelligent equipment manufacturing and digital upgrading.